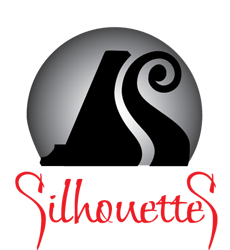 Newspaper "Culture", Issue 8, 2013
Handwriting of Ensemble Silhouettes

One newly named chamber ensemble has been announced in our concert space. "Silhouettes" is its name and four musicians who are in it - Kristiyan Kaloyanov (clarinet), Kalina Miteva (violin), Gabriela Kaloyanova (cello) and Lilia Jekova (piano) - are students in chamber music of professor Venceslav Nikolov. Two years ago I wrote for a concert, in which took part these future "silhouettens", as their teacher described them. Today I find them much more put into the mystery of chamber music and the fascinating the mind of the listener with the quality of its ensemble rhetoric. Emit unaccustomed confidence for their age and practice. Useful confidence which leads our attention toward exciting findings in the most compositions of the program. Here I'll stop attention only to those which provoke the mind and which "reported" singularity in the purposed development of young ensemble. And I'll start first with Seven Bagatelles for clarinet and cello by Konstantin Iliev. "Sophisticated" on stage and in the recent past, the late work of Bulgarian classic of modern it sounds this time great. It was emphasized the composer's cherished exquisite poetry, the sixth bagatelle was painted in a slow breath at interrupted "serenade", articulated beautifully free from tension, but marked vividly on toccata's moments. Musical gestures in consequence of built sensitivity to modern sound, grown and developed in precise form. Powerful performance of the composition, which first performers were precisely their teacher Ventseslav Nikolov with the clarinetist Petko Radev a few months before the composer's death.
The different hearing, kept the attention to the twentieth century sounds, displays specific, but logically constructed discourse of piano preludes by Shostakovich arranged by Kaloyanov for Clarinet Trio (together with violin and cello). They themselves are made carefully with a simplicity that the most difficult to achieve and sometimes underestimated – "an essential word is often taken in its simplicity as insignificant". The passion for the penetration of these pieces are given to the audience, who knew that this rate exceeds that of a student production. As in Pasakaliyata by Handel, recreated for violin and cello by Norwegian violinist Johan Halvorsen where Kalina Miteva and Gabriella Tsvetkova demonstrated rare timbre "interweave" close of primordial sound in musical style flow and transformation of textual material. In the series' "rarity performance" I included Beethoven's Trio for clarinet, cello and piano, op. 11. This early work "speaks" for the pleasure of playing together, authentically transmitted with an ease that I would call masterly if this definition has not been completely distort in our press. In this case, I nominate this ease in ensemble "statement", creating and enlightened by professional handwriting of Kaloyanov, Miteva and Lilia Jekova.
Actually to the chamber musician native community a new ensemble already has been added, made up of talented dedication of their professor, who apparently gives generously his unique experience.
Ekaterina Doncheva
---
December 12, 2012, Sofia
Ensemble "Silhouettes"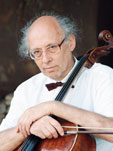 Kristiyan and Gabriela, Lili and Kalina... they already have interesting biographies – prizes from prestigious competitions, memorable performances. Among their repertoire are composers like Beethoven, Schumann, Brahms… But also Messiaen, Britten and Prokofiev, Vassil Kazandjiev and Konstantin Iliev. The young colleagues bravely reach out to the music that provoked so many arguments of our time. 
During the years we also discovered the never lasting harmony of the classical pieces of Bach and Mozart, we were searching their present-day sound, this, that makes them so needed in the modern world... We are talking - about the past and the future, about the honesty and braveness, about our need of goodness. And about beauty, about the depth of real music, with which without also they - the musicians of the future can't imagine the world.
Prof. Ventseslav Nikolov
---
The materials under Section Reviews will be soon translated in English.
Please excuse us.