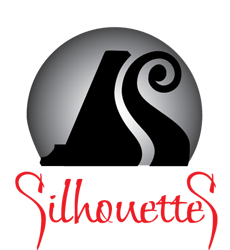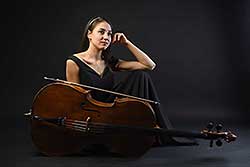 Gabriela Kaloyanova (violoncello)
Gabriela Kaloyanova was born in 1988 in Sofia, Bulgaria. She started to play the piano at the age of five and shortly after that she began playing the violoncello at the age of seven. In 1999, she enrolled the National Music School "Lyubomir Pipkov", Sofia. As a member of the "Young Philharmonic - Sofia" she participated in concerts, dedicated to the accession of Bulgaria in the European Union (France and Czech Republic, 2007). In 2008, she started violoncello studies at the National Academy of Music "Prof. Pancho Vladigerov", where she worked with Prof. Anna Atanassova and Prof. Hristo Tanev. She played chamber music in the class of Prof. Ventseslav Nikolov. In 2013, she received her Master's degree in violoncello performance.
Gabriela participated in violoncello master classes taught by Prof. Stefan Popov, Franz Bartolomey, Alexander Somov, Romain Garioud and others. As a soloist she performed the bulgarian premiere of the rarely played Double concerto for clarinet, violoncello and orchestra by Peter von Winter together with Kristiyan Kaloyanov and the Shumen Philharmonic Orchestra and Gabrovo chamber orchestra as well. Part of her solo reperoire are the well known violoncello concertos by Edward Elgar and Joseph Haydn as well as the Beethoven's Triple concerto which she performes with the violonist and the pianist of Silhouettes Chamber Ensembe.
Since 2011 Gabriela started teaching violoncello and music to children in different ages. Her violoncello is made by the German master Balthasar Klotz (1854-1936) from the family Klotz.
---